Do you want some relief from the scorching heat outside? Then, you surely need an air-conditioning system at home. But simply having the AC is not enough. You have to make your home ready for such HVAC systems. In order to ensure your AC functions more efficiently and runs longer, you should also invest in quality air handler units. This will make sure you get a fresh and healthy quality of air every day at home. If your air handler is broken or showing some signs of defect, you should go for air handler repairs. We, at Air Cleaning Technologies, can be the right choice for you. We specialize in cleaning and restoring your air handler units effectively.  Whether you have deteriorating components or have water leakage, we can be of help. We have knowledgeable and well-trained technicians to provide this kind of service. With our remarkable service and low prices, we have become a preferred choice for air handler repairs and restorations. So, if you are from areas like Bethesda MD, Bowie MD, Gaithersburg MD, Rockville MD, Silver Springs MD, or Washington DC, then you must resort to us.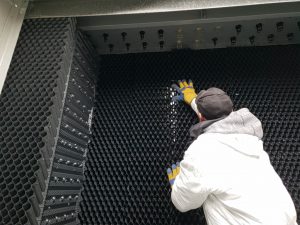 Here, we have put together a few important things to check about air handler repair service. Take a look. 
The most crucial reason for hiring an air handler service is to repair your unit. So, you have to check the quality of service you are getting from them. You should ensure a proper and thorough work by the company. 
You should try to get free quotes from accompany offer you air handler repair services. This will help you understand if their service is affordable to you. You can also compare the rates with the others to understand if this is the lowest you can get. 
And if you are interested in hiring us after checking these factors, then contact us today.