Cooling Tower Cleaning, Cooling Tower Restoration, and Cooling Tower Repair in Virginia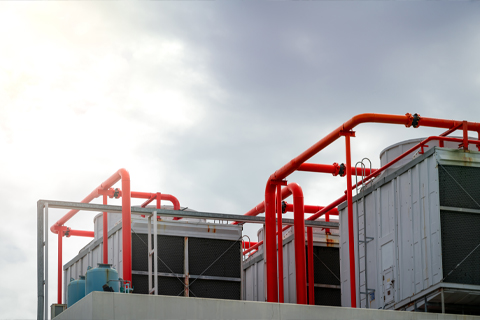 Keeping a large building cool calls for some large cooling towers, and it is important to perform regular cooling tower cleaning. The inside of the cooling tower is designed to deal with water all over, which can lead to corrosion and other issues, leading to cooling tower repairs and even cooling tower restoration in Virginia.
Whenever you need cleaning and maintenance on your cooling towers you need to call our team at Air Cleaning Technologies. We've been helping building owners and businesses keep their cooling towers operational for more than 20 years.
Contact us to learn more and schedule our team for a cooling tower cleaning.
Cooling Tower Repairs in Virginia
As careful as you are with your cooling towers, there will be times when some repairs need to be made. In an environment where water is ever-present, corrosion is only a matter of time, and this leads to things needing to be replaced and repaired
Cooling tower repairs are just part of the maintenance duties, and cooling tower cleaning helps to spot things that will be needing repairs or replacement. This is why regular cleanings and inspections are crucial to keep the downtime of your cooling towers to a minimum.
Cooling Tower Restoration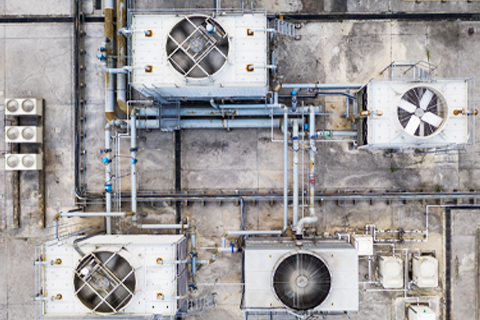 As much as you try to use the cleanest water possible at your Virginia building, calcium will end up disrupting the water flow and descaling is needed as part of the cooling tower restoration efforts. The same is true of the fill media that is used in your cooling towers. The film that you have needs to be replaced with a new film, and even the splash fill needs to be restored so that all of the water being used gets evenly distributed otherwise you won't have a cooling tower that operates at peak efficiency. Call us at Air Cleaning Technologies to have our team come and perform work on your cooling towers.
As one of the original Thirteen Colonies, during the American Revolution, it became part of the United States in 1776. The Virginia state legislature is the Virginia General Assembly, which was established in July 1619, making it the oldest current law-making body in North America. The Chesapeake Bay separates the contiguous portion of the Commonwealth from the two-county peninsula of Virginia's Eastern Shore. The Commonwealth's carbonate rock is filled with more than 4,000 limestone caves, ten of which are open for tourism, including the popular Luray Caverns and Skyline Caverns.
Providing Cooling Tower Cleaning, Restoration, and Repair
in these Virginia Locations